Develop an understanding of Iylus app functions.
1- Iylus Disarmed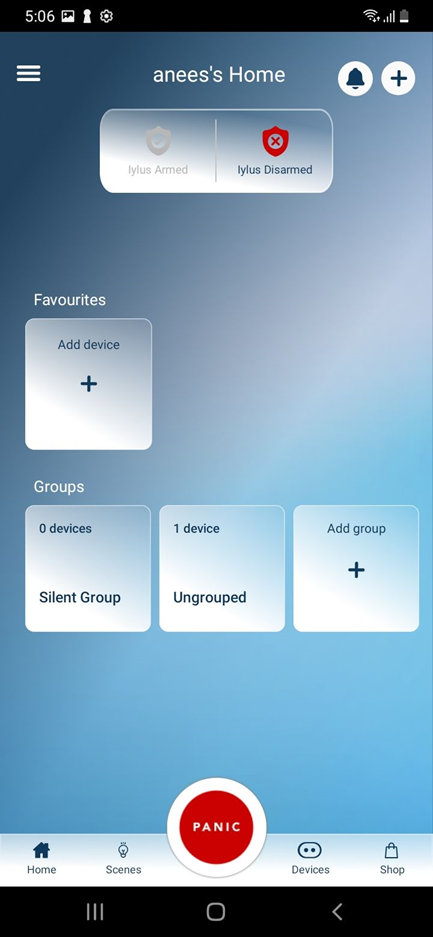 In 'Iylus disarmed' mode, devices go in idle mode; which means in case of any activity detection by any device, system will not be triggered and the user will not be notified of it.
By default, Iylus App is in 'Iylus disarmed' mode.
Meaning thereby, that user won't receive Premium Protection Service notifications for any kind of activity detection by any device.

2- Iylus Armed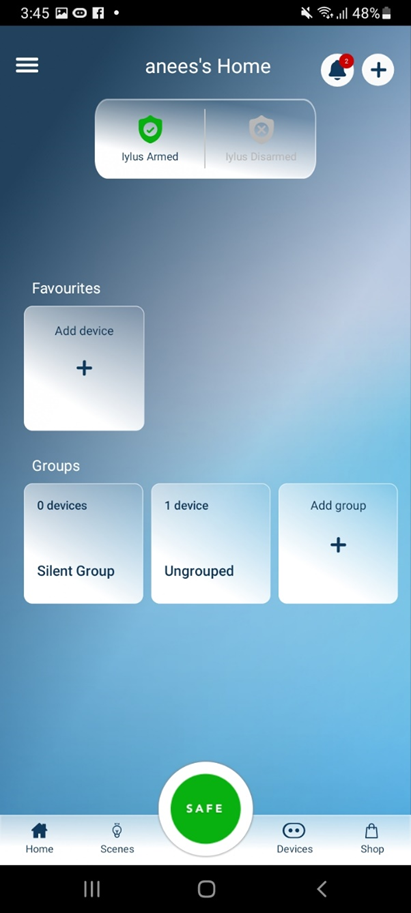 In order to receive Professional monitoring 24/7 service notifications, you have to put the App in Armed mode by tapping 'Iylus Armed'.
In 'Iylus Armed' mode, all the devices will go in alert mode.
If an intruder tries to enter the premises for false means, the user will get notified by Iylus App and monitoring service will call to verify you of the event and further actions likewise, i.e. police will be called in case of theft.
3- Panic Button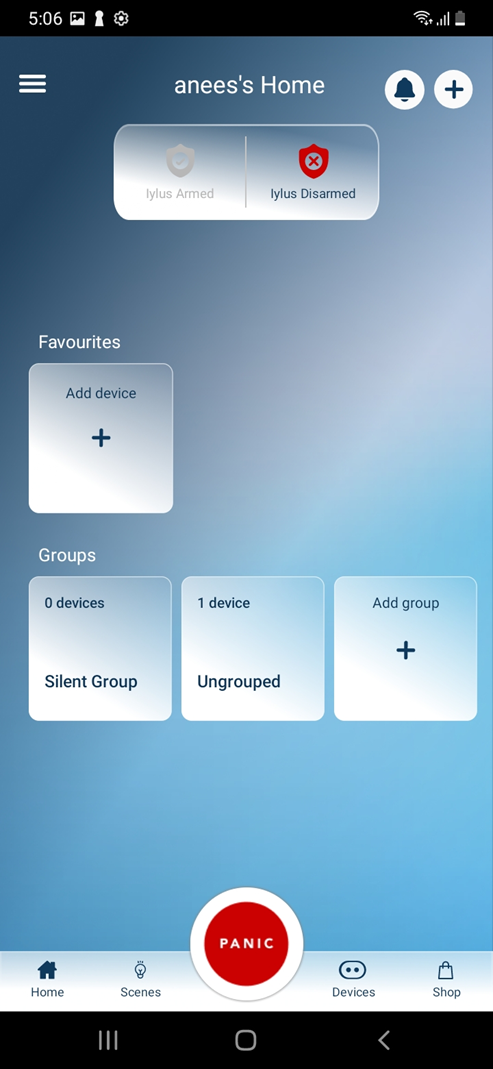 By tapping on the 'Panic' icon, devices will get triggered.
Device trigger will make devices capture the movement detection in front of the camera.
Additionally, Iylus App also allows you to do two-way communication and live stream through Iylus App.

4- Favorites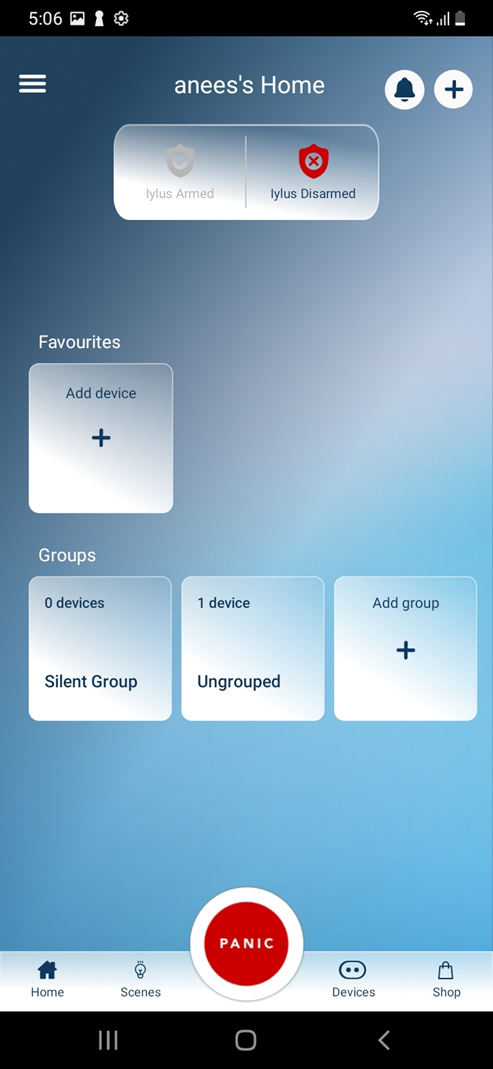 'Favorites' icon allows you to save time by adding all those devices that you frequently visit.
5- Add group
Allows you to make groups of devices of your choice.
For example, for all the cameras on first floor of the building can be put in group with a name, 'First Floor Cameras'.
6- Silent Group

By default, Iylus App provides you with 'Silent Group'.




Silent group allows you to add all those devices that experience engagement frequently so that you don't get notified of the alerts from those devices.



Related Articles

Iylus app settings.

1- Settings Open the Iylus app. Find the icon '≡' on the top left corner. Tap to access menu. 2- Please find settings for Profile, Premises, and Notifications by tapping on the desired option. 3- You can change profile settings by tapping on ...

How to register to your Iylus App?

1- Open the Iylus app by downloading it from Playstore or App store. ​ 2- Tap on 'Lets get started' and if you don't have an Iylus account, tap on 'New to Iylus? Register'. 3- Enter the mobile number to start the registration process and tap on ...